You can also read this post online.
First of all, I am sorry for taking almost a week to talk about what we've done at the first MeteorHacks show.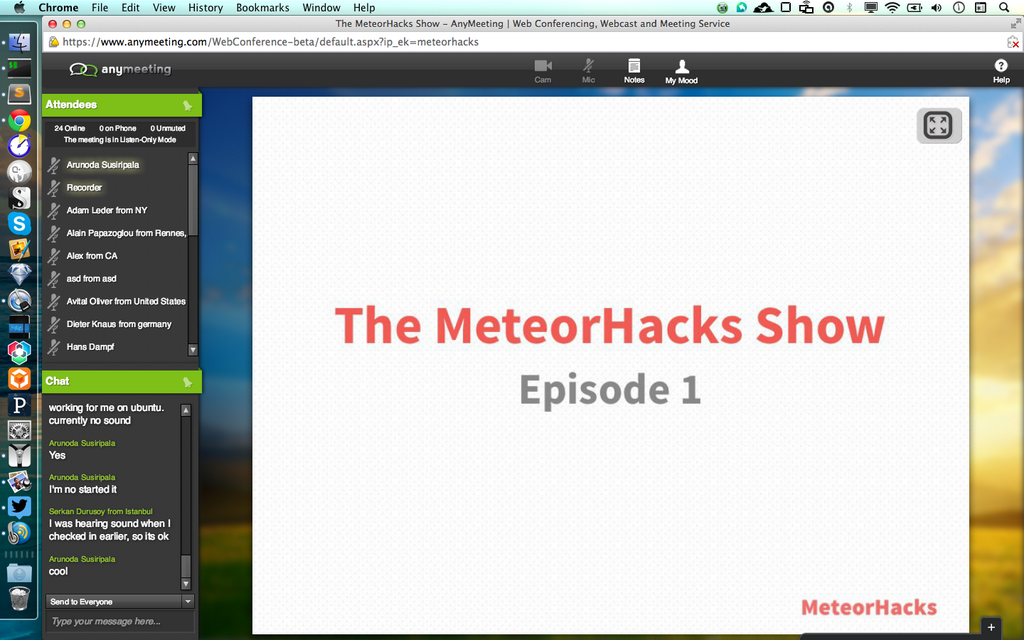 Thank you very much for all the meteor lovers who joined with me at the webinar. We had 50+ attendees and it was fun.
Unfortunately, the recorded video of the webinar is not in good quality. But, it's a shame if I have not shared you what I have talked. So, I have created four articles with annotated slides. Here are they:
I will try to make sure recorded video will be in good quality next time. If you have any suggestions on what I should next, please let me know.
I am planning to share something awesome that we are building at MeteorHacks in the next episode, so stay tuned :)
You can also read this post online.